Guests in a hotel may only interact with a handful of people, but behind the scenes there are many different hotel staff positions. And, depending on the size of the hotel, this can easily translate to dozens of on-duty staff at any given time.
Let's take a look at the various job positions available in the hotel industry.
Front of house positions in a hotel
Front office positions in hotels can range from managers to receptionists. Regardless of seniority, these are all customer facing positions and require excellent people skills.
Hotel manager
Of all the front of the house positions in a hotel, this is the most senior. The purpose of the role is to ensure that all guests receive high quality customer service. Duties include training and managing various other hotel front desk positions such as receptionists and concierge.
Key attributes for this role include great interpersonal skills, attention to detail, and supervisory experience in a similar role.
Assistant hotel manager
This is a more junior position but is still a supervisory role which requires experience in hospitality as well as a working knowledge of daily hotel operations.
Key attributes include strong people skills, attention to detail, good leadership skills and customer service experience.
Hotel receptionist
This is arguably one of the most important hotel positions. As the face of the hotel, the receptionist is the first and last person guests interact with. Duties include greeting guests, making bookings, taking phone requests and managing complaints. Depending on the hotel and the training opportunities available, this can be an entry level position. However, in many instances, experience in a similar role is preferable.
Key attributes for this role include strong people skills, excellent customer service skills, good IT skills, organisational skills, and the ability to use initiative.
Concierge
The concierge's job is to greet guests and assist with queries. This can include making restaurant reservations, arranging transport and providing information about the local area.
Key attributes include people skills, customer service skills, patience, ability to use initiative and problem solving skills.
Reservation agent
A reservation agent is similar to a concierge but their duties are limited to making reservations for guests. However, as front of house operatives, reservation agents should also be willing to assist guests with other queries.
It's worth noting that the terms receptionist, concierge and reservation agent can often be used interchangeably. Some hotels may have both a receptionist and a concierge while others may have a concierge and reservation agent.
Hotel management job positions
Though guests may never actually see some of them, a strong management team is absolutely essential to a hotel's success.
Front of house manager
As we've already covered, the front of house manager at a hotel handles all customer-facing operations and is largely responsible for ensuring a positive customer experience.
Hotel general manager
This is the most senior of all hotel management positions. From handling complaints and supervising staff to scheduling maintenance and managing budgets, this role oversees all aspects of hotel operations.
Extensive experience in the hotel industry is required and key attributes include great interpersonal skills, leadership skills, excellent organisation skills, IT skills, thorough understanding of budgets and financial planning, and a working knowledge of health and safety regulations.
Operations manager
Depending on the size of the hotel, this can be another name for general manager or a position reporting directly into it. The overall purpose of the role is to manage day to day operations. Duties can include overseeing various departments, conducting health and safety audits, and managing budgets.
Night duty manager
This role ensures the smooth running of the hotel during the night. Duties can include managing a team, scheduling staff, processing payroll, and budgeting. It is a managerial role that requires extensive experience in the industry. However, as it can often involve working with a reduced team, the position also requires a can-do attitude.
Director of purchasing
This role involves purchasing all goods and materials required for the hotel's operations. From toiletries and towels to food and beverages, everything that is bought and paid for goes through the director of purchasing. Duties include negotiating with vendors, managing contracts, quality assurance, stock taking, and accounting.
A degree in business studies is usually required as well as experience within the hospitality industry.
Human resources manager
Human resources oversee the recruitment process for hotel staff positions. They also carry out performance evaluations and manage staff contracts. Day to day, the HR manager is in charge of ensuring that all workers rights regulations are adhered to and may be required to assist with negotiations between union leaders and management in the event of staff disputes.
Revenue manager
A revenue manager's job is to set hotel prices. Their main goal is to increase occupancy and maximise revenue. This involves constant analysis of the market as well as negotiating with third party booking platforms. Staying up to date with industry trends as well as technological innovation is an essential part of being a hotel revenue manager.
Sales manager
A hotel sales manager's main job is to increase room sales. Whether it's by cold calling, networking, competitor research, or negotiating partnership deals, the goal is to generate new business.
This position usually requires a degree in business or a similar field as well as previous experience within the hospitality industry.
IT manager
This role oversees all systems used to manage bookings, schedule maintenance and facilitate communications. As well as troubleshooting and maintenance of IT systems, the IT manager's role involves planning ahead and making recommendations regarding new software and improvements.
Accounting manager
The accounts department oversees all incoming and outgoing expenses. From chasing outstanding invoices to creating budgets and financial reports, the accounting manager's job is to ensure that all financial aspects of the hotel run smoothly.
This position requires extensive experience in the industry as well as a degree in accounting, finance, business or similar.
Security manager
The security manager oversees the safety of all guests, employees and assets at the hotel. This involves planning and coordinating patrols, managing surveillance systems, training staff for emergency procedures and supervising all other security job positions at the hotel.
Guest services hotel positions
Night auditor
The night auditor is in charge of checking in guests, taking reservations and handling any request during night hours. Much like the night duty manager, this role can sometimes involve processing invoices, managing payroll and other managerial duties.
Parking attendant
This role involves driving, parking and returning guest vehicles as they arrive and depart from the hotel. This is an entry level position but it requires excellent customer service skills.
Hotel porter
The hotel porter's job is to welcome guests and help carry their luggage. This can sometimes involve assisting the concierge in making reservations. This is a great first job position in the hotel industry as it can give you the experience and knowledge required to work up to other front of house positions.
Spa manager
From managing maintenance and cleaning schedules to handling special requests, this job involves managing all aspects of running the hotel spa. Key attributes for this role include good organisational skills, strong managerial skills, excellent customer service skills and previous experience in similar supervisory positions.
Housekeeping positions in a hotel
Housekeeping positions in a hotel vary depending on the size of the hotel. A small boutique hotel may have a general housekeeper who undertakes all duties whereas a large hotel will have designated staff for various tasks.
Room attendant
A room attendant cleans the room between guests as well as during their stay. Duties include vacuuming, mopping, changing bed linen, replacing towels, emptying bins, replenishing bathroom amenities, re-stocking fridges and reporting any maintenance issues.
Although much of a room attendant's work is done alone, communication skills are essential as they regularly interact with guests.
Hotel housekeeper
This title sometimes refers to room attendants and sometimes refers to someone in charge of a smaller establishment's housekeeping. The duties are largely the same and involve thoroughly cleaning rooms and common areas.
Cleaning manager
Just like other managerial positions in a hotel company, the cleaning manager is responsible for overseeing a team of staff. Duties involve coordinating the cleaning schedule, supervising staff, maintaining adequate stock for all cleaning products, and dealing with complaints.
Hotel maintenance positions
Hotel maintenance jobs involve proactively monitoring and maintaining all assets to ensure a certain standard of service and minimise disruption to guests.
Maintenance technician
From dealing with guest complaints to carrying out scheduled maintenance, a maintenance technician is the go-to person for fixing assets. Duties include basic electrical repairs, unclogging drains & toilets, and repairing HVAC ducts.
As hotel maintenance positions go, this is the jack of all trades. Knowledge of plumbing is essential and it usually requires a certification in electrical work and/or HVAC systems. Good communication skills and excellent time-management skills are also crucial.
Maintenance supervisor
This role oversees the maintenance team. Duties include scheduling maintenance tasks, managing relationships with contractors, maintaining a budget and ensuring compliance with health & safety regulations.
A basic understanding of plumbing, electrical work, HVAC systems and risk management is important and a certification in Facilities Management is helpful.
Hotel marketing positions
Director of sales and marketing
The director of sales and marketing is in charge of the hotel's positioning in the market. From branding to public relations to social media, it's their job to promote the hotel and maintain its public image. This position will most likely manage a team while also working closely with the sales manager to boost room bookings.
Skills for this position include people management, budget management and media management. It usually requires a bachelor's degree as well as extensive experience in marketing, preferably in the hospitality industry.
Event planner
From conference rooms to dining spaces to ballrooms, a hotel event planner manages all events within a hotel. Duties include budgeting, hiring staff, negotiating with vendors, and collaborating with the marketing team to promote events. They may also be required to bring in new business and secure events for the hotel.
Key attributes for this role include time management, organisational skills, communication skills, negotiation skills, and the ability to problem solve under pressure.
Food and beverage hotel positions
From kitchen staff to restaurant management, there are many different levels of food and beverage positions in a hotel. For entry level candidates working towards eventually having a position in hotel and restaurant management, this is a good place to start.
Host/hostess
As the first person a guest sees, the host needs to have great communication skills. The role involves taking bookings, greeting guests and seating them at their table.
Server
Taking orders, handling complaints and serving guests are the main duties of a hotel restaurant server. They must be well presented, have good communication skills and the ability to problem solve.
Kitchen staff
Depending on the size of the hotel, kitchen staff may be restricted to specific roles or they might be required to muck in and handle all duties. Tasks include cleaning dishes, wiping down work stations, preparing ingredients, sweeping & mopping floors, and unloading deliveries.
Although this is an entry level position, it can be a stressful and fast paced environment. Resilience and the ability to work under pressure are therefore essential.
Kitchen manager
A kitchen manager supervises all operations within the kitchen. From food storage and deliveries to hiring and scheduling staff, they make sure that everything runs smoothly.
Extensive experience in a kitchen is essential along with strong organisational skills, conflict resolution skills, and the ability to thrive under pressure.
Chef/Executive chef
Executive chefs are responsible for designing menus, training junior chefs and maintaining high cooking standards. Setting budgets and establishing menu prices is also part of a chef's role and they must work closely with the restaurant manager to ensure that operations run smoothly.
Food and beverage/Restaurant manager
This role oversees every aspect of the hotel restaurant. The main objective is to ensure that the restaurant is profitable and that customers receive top quality service.
Duties include coordinating front and back of house restaurant operations, responding to customer complaints, budgeting, negotiating with vendors, scheduling staff, and ensuring health & safety compliance. Previous experience in restaurant management is required for this role and a degree in business administration or similar is often helpful.
Room service
This is a customer facing role which involves taking orders and delivering food and drink to guests. It can be an entry level position but candidates must be well presented and have good customer service skills.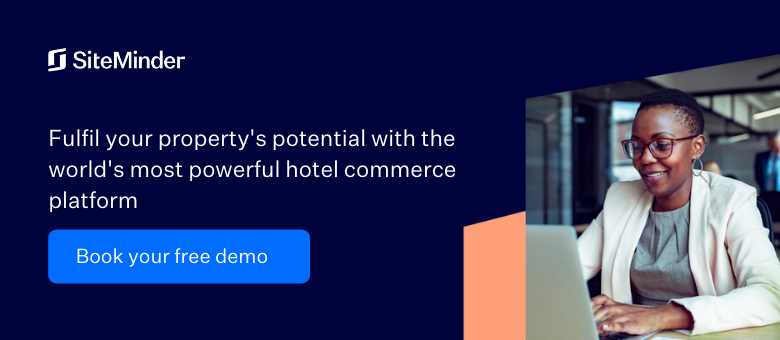 Finding job positions in the hotel industry
There are many different types of jobs in the hotel industry and many different ways to get them. Larger hotels may advertise directly on their websites while others may post on job sites.
It's worth taking some time to set up job alerts on hospitality job boards, but make sure that you narrow it down to a specific search criteria. If you're looking for hotel management job positions, you don't want to be inundated with postings for entry level hospitality jobs!
Another avenue worth considering is recruitment companies that specialise in hospitality. Whether you're looking for your very first job in hotels or are an experienced Executive Chef, there are several specialist recruiters out there who can introduce you to the right hiring managers.
Advice for finding the best hotel staff
Finding good hotel staff is all about looking in the right places. If you are advertising on job boards, make sure you use ones that are specific to the hospitality industry. Likewise, if you are partnering with a recruiter, it should be someone who specialises in the roles you are looking for.