New York is known for its iconic skyscrapers and urban parks, which is why a question may arise of whether it is a pet-friendly place. Opposite to what you may expect, the city that never sleeps is home to hundreds of thousands of dogs and will surely welcome your furry friend too.
In this article, we have gathered everything you need to know about heading to New York with your dog. From transport to pet-friendly hotels – here is how to explore the city together with your furry companion.
Dog playdates
In the same way communication is essential for human well-being, staying connected with other furry friends is important for your dog to feel good. Luckily, New York offers plenty of opportunities for meeting other four-legged friends and their owners.
By joining one of the many dog meetup groups, not only will your pet have the time of their life, but it is also a chance for you to meet new people. Do your research on Meetup.com and find a playdate that suits you.
Typically, dog meetings are organized based on a specific location, dog size, activity level, and even breed. For example, smaller dogs can join The NYC East Side Small Dog Group. If you fancy brunches, consider participating in Brunch with the Dogs.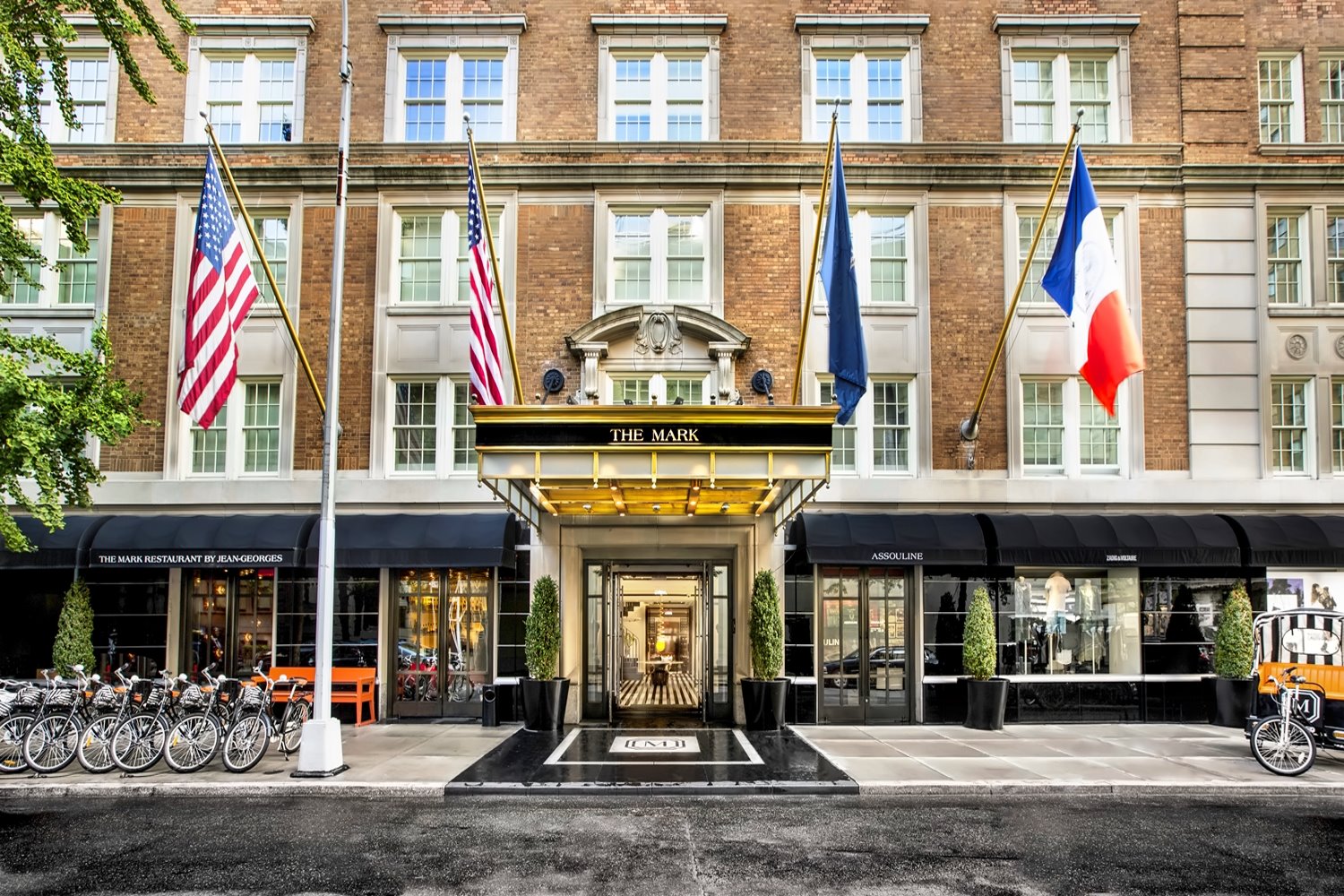 Dining out with your pet
In New York, it is perfectly acceptable to dine out with your dog as long as you choose outdoor seating areas. However, you should always ask the restaurant owner or manager first. Note that your furry friend should always be kept on a leash or in a crate. Of course, it is considered disrespectful for them to share your dishes or dine at the table.
Generally, it is becoming more acceptable to go on dinner together with your dog. Nowadays, there are many cafes and restaurants that offer a dog menu. When visiting New York with your pet, make sure to stop by Shake Shack, which has gained a reputation as a pet-friendly place.
Set at Madison Square Park, the restaurant also includes a dog run for both small and large dogs. After enjoying a delicious meal, you can explore it with your four-legged friend!
Central Park
As far as dog-friendly places in New York go, it is hard to beat Central Park. The huge park with 843 acres of greenway, water, and even its own castle is a 'must' destination for every adventurer, and especially those with pets.
Between 9 PM and 9 AM, your dog can wander around the park unbothered. That is when the unofficial 'off-leash hours' are set. That doesn't mean your furry friend can't visit Central Park at other times. As long as they are on a leash, they can enjoy the beauty of New York's biggest park. What is more, occasional meetups with other dog owners happen there too.
Prospect Park Dog Beach
Imagine a designed beach just for your four-legged friend! In New York, that is a reality. The Prospect Park Dog Beach is a place where all furry friends can have the time of their lives. In 2016, it was renovated and spruced up to make the experience more pleasant for dogs and their owners.
The park also includes 526 acres of green space, where your pets can run around and simply let loose. In addition, Prospect Park is the place where many fun year-round events take place, so don't miss out on the chance to participate!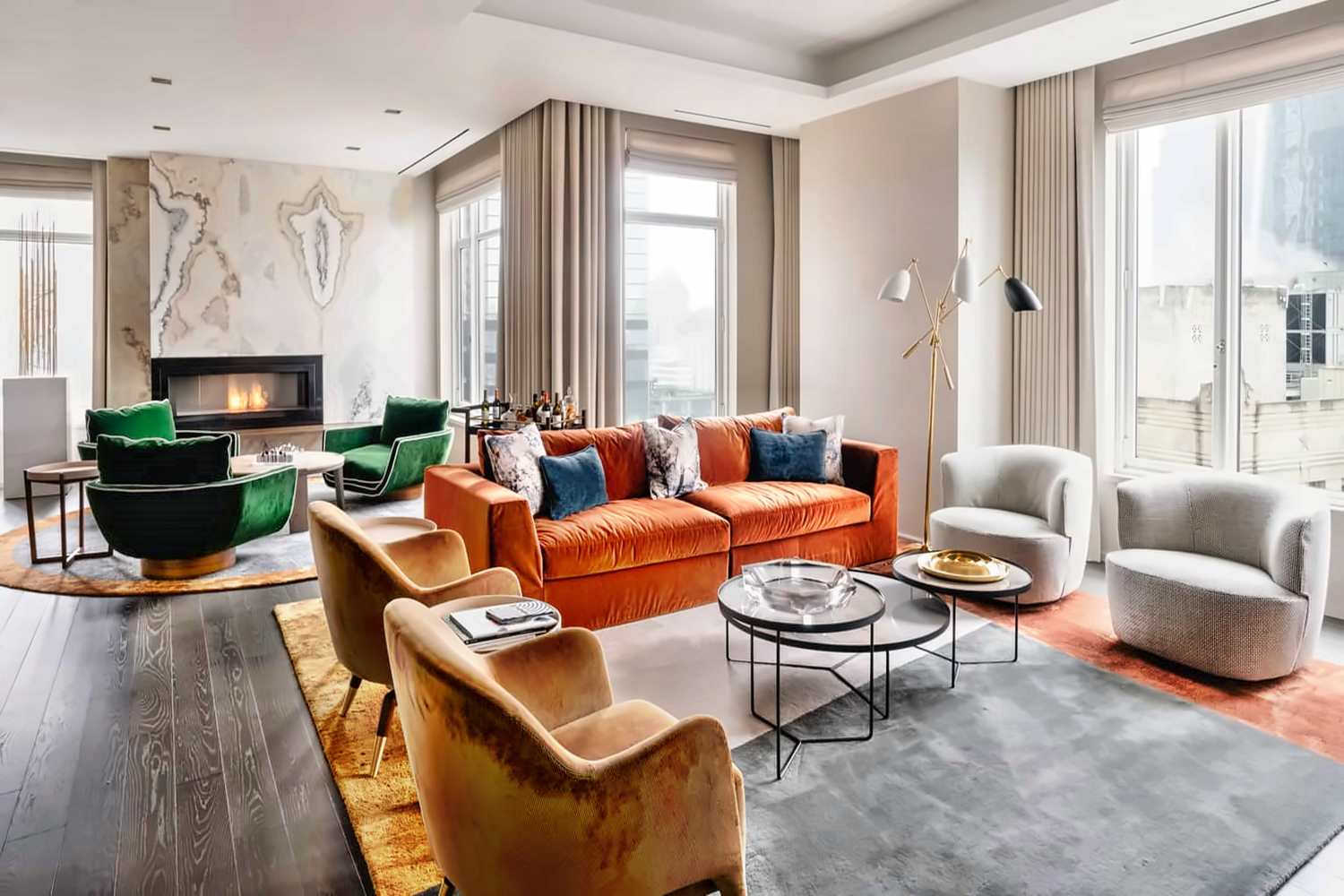 Dog-friendly hotels in New York
Nowadays, there are many hotels that will happily welcome not only you but also your furry companion. One of the most amazing accommodations that are dog-friendly is The Carlyle, a Rosewood Hotel set on Manhattan's Upper East Side.
Since its opening in 1930, the historic hotel has won the hearts of many. It is not difficult to see why – with superb amenities, exceptional treatments at Sisley Spa, and its old-world glamour, the hotel will be an excellent choice for any traveler.
If you join our PrivateUpgrades members' club, you can enjoy many benefits, like 100 USD equivalent resort or hotel credit, early check-in/late check-out, upgrade upon arrival, and others.
Those who prefer to stay near Central Park will have a fantastic vacation at The Mark – the finest example of New York's top-notch hotels. Together with your furry friend, enjoy the lavish furnishings, unique decorations, and moody feel.
Through our members' club, you can get 100 USD equivalent food & beverage credit, a complimentary round of cocktails at the Mark Bar, lounge, or restaurant (or a picnic basket), and other advantages.
Of course, the list of dog-friendly hotels wouldn't be imaginable without Four Seasons New York Downtown. Unbeatable cityscape views, extraordinary design, spectacular spa, and indoor pool – you and your four-legged friend are sure to have a great time. Four Seasons is renowned for its fantastic service, and this particular hotel is no exception. You and your dog will feel right at home.
Our members can benefit from an upgrade upon arrival, daily breakfast credit, as well as resort credit, plus other exclusive offers.
Getting around New York with a dog
Having a dog with you doesn't mean you have to stay in your hotel. There are many options for getting around New York with your pet.
If you have a small furry friend, you can make use of the subway or the buses of New York City Transit. What is more, there is no extra fee for bringing your pet. However, your four-legged friend should be in a kennel that fits on your lap.
For bigger animals, it is best to avoid the subway and instead make use of taxis and Uber or Lyft. Before jumping in a car, don't forget to message the driver in advance and let them know you have a dog with you.
As you can see, New York really is a dog-friendly place. If you wish to discover it together with your furry friend, we will happily assist in planning your adventure! Reach out to our team, and we will get back to you!