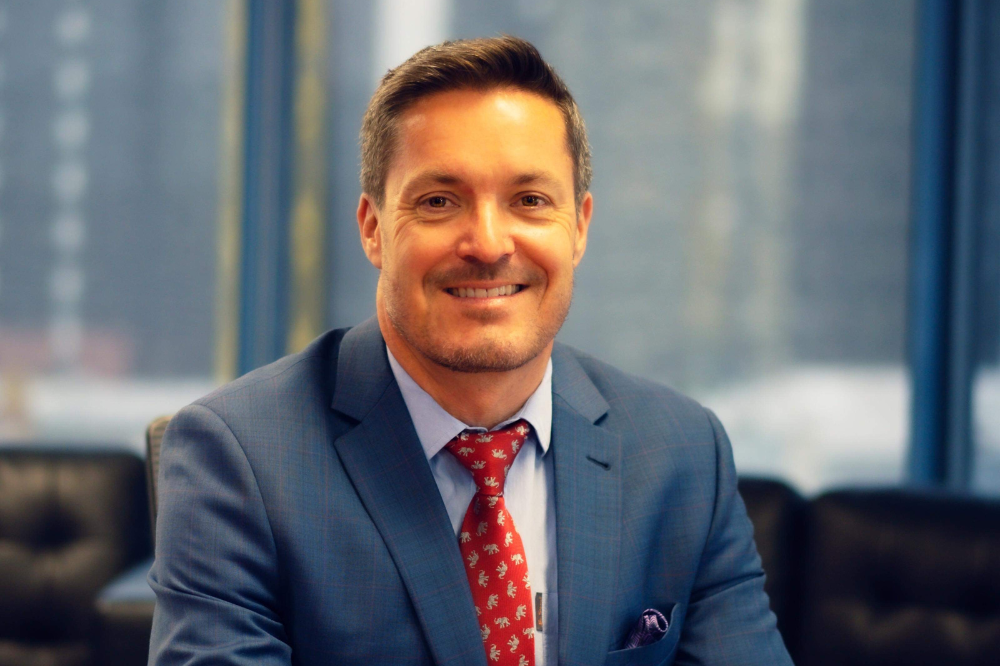 Leader navigates "most challenging period in travel insurance history"
[ad_1]

"The border remained closed for nearly two years," recalled Ashcroft, "and we've had a couple of false hopes. We launched our COVID benefits in 2020, and we were so excited, like 'we're ready to go', and then nothing happened. Then the trans-Tasman bubble opened, and it was like 'yeah, it's going to happen', and then it closed again. That was a stressful time.  
"When the trans-Tasman border opened in the middle of last year, we saw some quite meaningful sales arrive for about four to five weeks. That stopped quickly when the borders were closed again. But we partner with Air New Zealand, and we have a domestic travel insurance portfolio, which has helped keep us going for the last 18, 20 months."
The MD added: "We also have an inbound student and inbound healthcare portfolio, which has kept us busy over the last 12 months. We also did a pivot using the call centre staff that usually do claims and customer services. They were working with our contract with the Ministry of Health in which we were helping to do the rollout of the COVID vaccines and also supporting New Zealanders who had COVID at home as well."
So, while international travel insurance hasn't been selling great, Ashcroft said they've found other ways not only to make revenue and keep themselves active, but also to retain the coverage provider's workforce as best it could.
"I know it sounds a bit cliché," the NZ boss told Insurance Business, "but for me it just comes down to, you really don't have a business if you don't have good people; you just don't. And I've seen other companies that have been forced, or they decided, to try and trim costs as much as possible to try and get through the pandemic."
He went on to note: "And while we did have to lose some staff, sadly, we kept hold of as many as we could, because we wanted to have a credible business [when we came out] the other side, and without good people you have nothing. So, for me, it does come down to the fact that you've got to look after your people.
"And it's quite difficult to actually hire staff. I've never known a period like this before. We're quite fortunate that we managed to keep the majority of our staff because of the pivots I was talking about. Had we not, we would really struggle trying to find people now. So, that is certainly one challenge, staffing."
Hiring challenges aside, the Cover-More unit in New Zealand is looking to grow, not only as travel picks up but also as people spend more time understanding their policies.
"Instead of just going online and buying a policy, travellers actually want to phone up and talk about it," revealed Ashcroft. "They want confidence; they want to talk to someone. So, our call numbers are going up considerably much more than we anticipated, and not just the amount of calls, but also the length of those calls."
Read more: New Zealand to finally open borders
"People want to know everything about the policy," he explained, "which is great because people are interested in and want to know what they're covered for and what they're not covered for. But it may cause some challenges, as more and more people call up. So, we're being careful to make sure that we get the right amount of staff as business returns.
"Normally we try and encourage our customers to ask questions, but now they're very much proactively phoning up and saying, 'Could you explain page six; what does this mean?', which is fantastic, and we really appreciate that."
Aside from policyholders becoming more proactive when it comes to their coverage, another silver lining was the boost to domestic travel.
Ashcroft highlighted: "Kiwis love to travel. It's probably their biggest hobby, is travelling. So, obviously, if they can't go internationally, they travel domestically. We certainly saw some strong travel insurance policy sales domestically, as people flew around the country.
"And it was quite good for New Zealand, really; people got to see their own country. And it helped keep a lot of tourist venues around the country open when, without domestic tourism, they would never have survived. So, that was one blessing, I think."
Now, following a few false starts, the Cover-More leader is optimistic about the country's border status and the industry's path to recovery.
"I think this is it; I think this is the real deal," said Ashcroft, while touching wood. "I think the borders will remain open, but I think we have to anticipate things may get a little bit bumpy in the next few months. But as more and more people recover from COVID, and have done the multiple jabs, I think it will give them confidence to travel. And I think this industry is just going to go from strength to strength again, which is great."
In fact, according to the managing director, they've seen "quite a big spike" in overseas trip bookings since the easing of the restrictions. Ashcroft, who himself has not seen his family in the UK for three years, pointed to "so much pent-up demand" for travel.
"We anticipate that people will do more travelling than they perhaps normally would do," he declared. "The frequency of that is going to be good. We are also seeing a higher level of conversion of customers that travel that take insurance. New Zealanders are generally quite good at taking insurance – they understand the importance of it – but now we're seeing even more people are buying it than they ever have done before."
New Zealand's five-step 'reconnecting plan' began on February 27 when the border reopened to vaccinated Kiwis from Australia. On March 13, a further set of travellers were allowed in. The next dates are in April, May, July, and October.
[ad_2]

Source link