[ad_1]

Venetian fabric house Rubelli has worked with Baglioni Hotel Group and designers Spagnulo & Partners on the restyling of Baglioni Luna di Venezia, which reopened in September 2021 following a sensitive restoration.
Set on the borders of Piazza San Marco, the historic building is said to have housed the very first hotel in Venice and its interiors now weave together this story through a mix of craft heritage and bespoke furniture.
"I have a close emotional attachment to any significant restoration projects that we undertake in Venice or elsewhere," says Rubelli CEO Nicolò Favaretto. "We have moved into the 21st century with technology but the beauty of classical Venetian textiles remains at the heart of all that we do. We have a duty to caretake these historical rooms for future generations and I am honoured to play a small part in their careful restoration."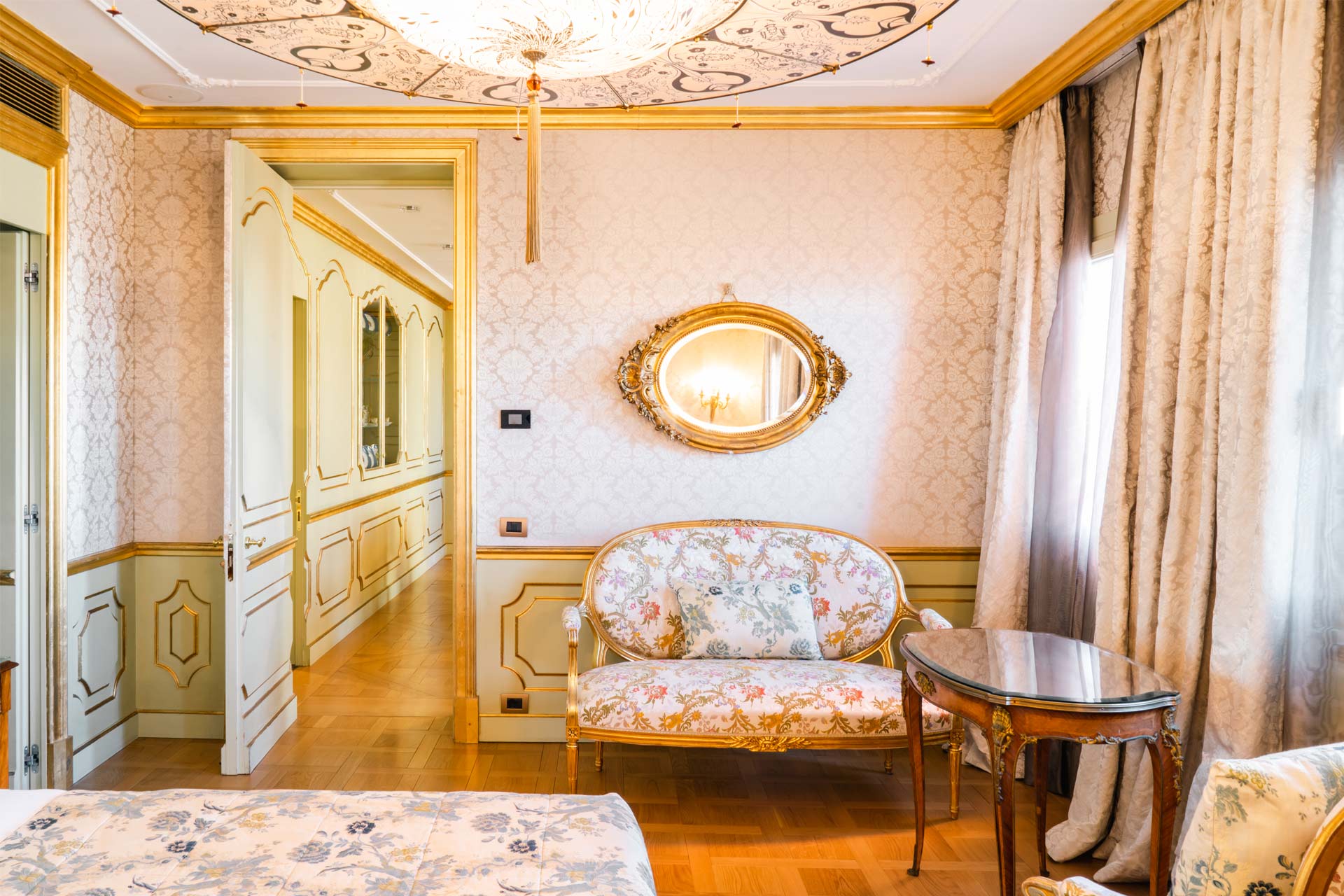 Rubelli's signature velvets, lampas and damasks are on full display in the draperies and fabrics that adorn the interiors. In the Canova restaurant, the original wainscoted walls with 18th Century paintings are brought to life with Rubelli's water-coloured Venier WallA wallpaper, which fuses innovation with classical elegance.
In the entrance area and double-height Sala del Camino, the flooring is inlaid with Red Verona, Yellow Siena and peach blossom marble, while antique Murano chandeliers and the Venetian stuccoes adorn the walls, sitting harmoniously with more contemporary furniture. A new reception desk in burnished brass  features an Istrian stone base, just like the bases of the existing columns, with its geometric shapes enhanced by a back wall that encompasses an elegant yet contemporary style featuring the BScratch Wall wallpaper by Rubelli.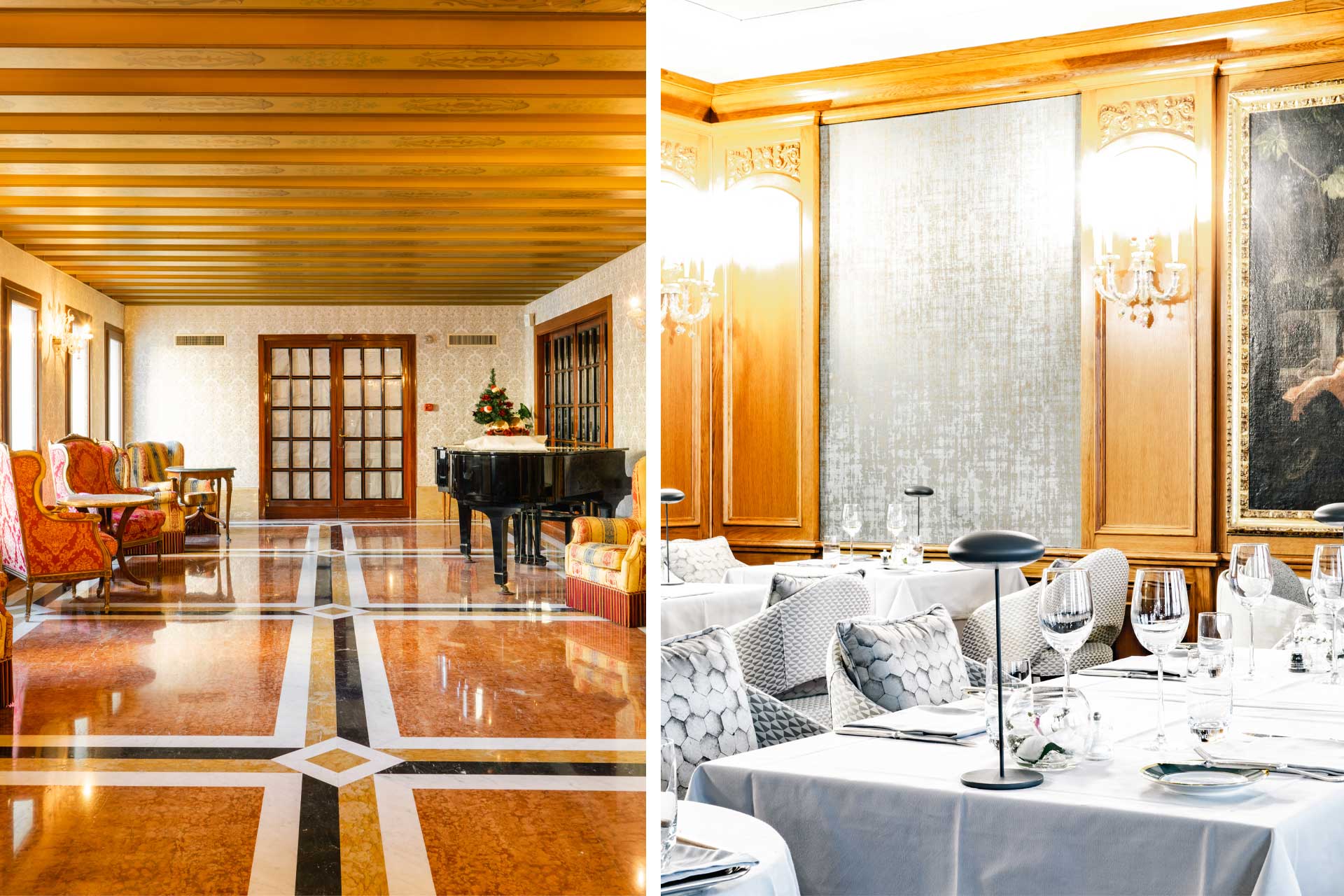 The elegant Caffè Baglioni meanwhile, overlooking the floating city's Lagoon and the Royal Gardens, is embellished with modern furniture, from the centrally located bar counter with burnished brass shelves with an oval volume of copper. The new bent wooden tables, painted in black with a silk-like effect, also have burnished brass inserts. The armchairs, designed by Milan-based studio Spagnulo & Partners, are crafted on a round base with an enveloping backrest and upholstered with two classic, traditional Venetian Rubelli fabrics. The wine cabinets that divide the dining space are also clad in glass and burnished brass.
Rubelli's cultural projects include Teatro alla Scala in Milan, La Fenice Opera house and Palazzo Ducale in Venice, all part of its ongoing patronage. The company still weaves cut and uncut velvet on four hand looms from the 18th century as well as producing collections on electronic jacquard looms at its factory in Como.
The post Spagnulo & Partners restyles Baglioni Luna di Venezia appeared first on Sleeper.
[ad_2]

Source link