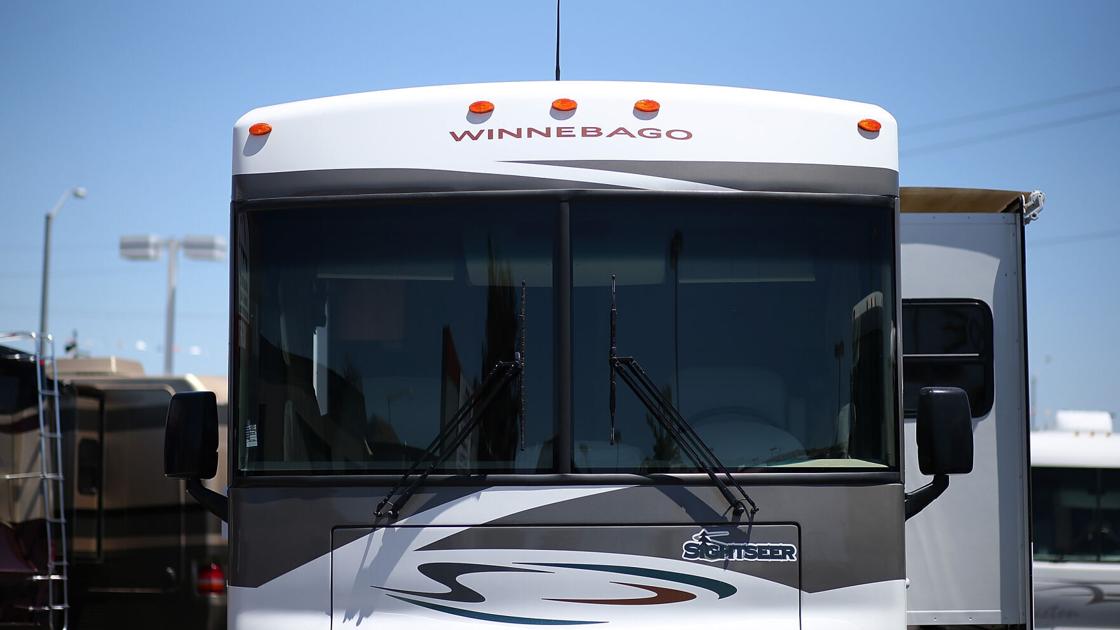 RV makers cater designs to 'work from anywhere' demand amid pandemic | Travel
Dean Corrigal of Leisure Travel Vans told Business Insider that between 30% and 40% of emails his company has received come from customers inquiring specifically about the vans' mobile office capabilities. "It's a huge amount of first-time buyers sending request emails to us … people that want to work from their RVs are right behind that," Corrigal said. "I think it's a huge growing segment, and the longer this COVID-19 thing lasts, the more the RV industry is going to go forward and push in sales."
Several other RV manufacturers whose products were not previously optimized for the so-called "digital nomad" segment are now altering their new designs or updating previous builds to accommodate remote work. Motorhome maker Winnebago told Business Insider that this means incorporating features such as improved soundproofing, quieter power systems and ergonomic seating.
"Work from home is now one of the big boxes that product development has to check when they're considering a new product," said Brian Hazelton, vice president at Winnebago. Even prior to the recent boom, demand for office-style amenities was amplifying. "As we learned more about the Class B van business, we started to see those demands for connectivity," Hazelton explained. "That customer group was really pushing us to do … a lot of those things before the COVID pandemic started."
Major manufacturer Airstream is taking a similar tack in terms of updating existing floorplans to better accommodate remote work, according to Airstream President and CEO Bob Wheeler. He divulged that the company had already been planning product inclusions to cater to the digital nomad trend, but that the pandemic has expedited these efforts.