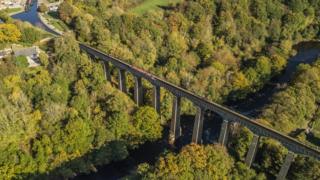 Travel restrictions planned for north Wales are disproportionate, the region's Tory MPs and Senedd members say.
They have urged Welsh ministers to reconsider lockdowns in four council areas, due to come into force at 18:00 on Thursday.
One MP, James Davies of Vale of Clwyd, said the changes were nonsensical and called for more targeted action.
The Welsh Government said the local restrictions will be kept under review.
Under the restrictions people will not be able to leave or enter Conwy, Denbighshire, Flintshire and Wrexham without a "reasonable excuse".
That can include work, if you cannot work from home, and for education, but not tourism.
The restrictions are the same as those imposed in most of south Wales.
Earlier Flintshire's council leader said people ignoring coronavirus rules by socialising in people's homes
…
Read More